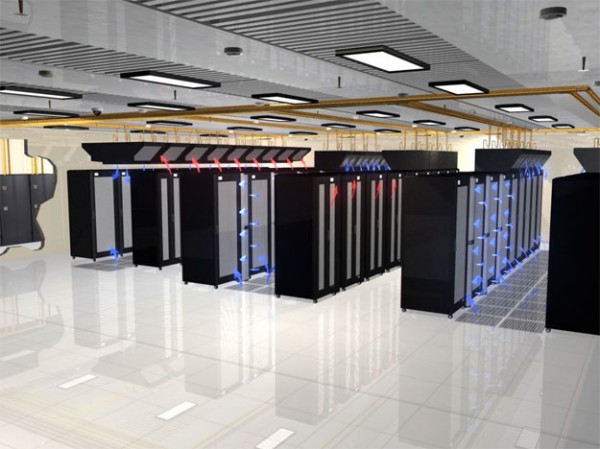 Due to curiosity, I've been searching about the list of commercial web hosting providers with their own datacenter. We all know that Internet giants Yahoo and Facebook has their of DCs. There are thousands of web hosting companies out there, but there are only a few web hosting providers who has their own datacenter. Most web hosting companies are just resellers and others are just collocated to web hosting companies that has their own DCs. I can't find a reliable and comprehensive list online, not even in Wikipedia, so I decided to create my own list in my blog, to satisfy my own curiosity.

So, without further ado, here are some of the web hosting companies that has their own datacenters.
Soft Layer – undeniably the number 1 web hosting company, the largest and the most powerful web hosting service provider in the world. Former big names in dedicated hosting such as EV1 and TP are now operated by Soft Layer. EV1 Servers was acquired by The Planet, and The Planet merged with Soft Layer. They have datacenters in Dallas, San Jose, Seattle, Houston and Washington, D.C. Recently, they have opened their first datacenter in Southeast Asia, located in Singapore.
Singlehop – a fast-growing (The #1 Fastest Growing IT Provider), Chicago-based web hosting provider. Singlehop is now one of the largest web hosting companies in the whole world. I think they are the first to offer reseller hosting with unlimited SSL certificates. You can also automatically buy and deploy dedicated servers via their web hosting management platform called LEAP. They have datacenters in Downtown Chicago and Elk Group Village Chicago.
Rackspace Cloud – a web application hosting and cloud platform provider that bills on a utility computing basis. It has since branched out into cloud storage. It was one of the first commercial cloud computing services. They have datacenters in Chicago, IL, Dallas, TX, London, UK, and Hong Kong.
Dreamhost – a Los Angeles-based web hosting provider and domain name registrar. DreamHost began hosting websites since 1997. They only have one datacenter which is located in Los Angeles, California. I don't know if they have more datacenters, because I can't find it in their website.
Media Temple – a web hosting and cloud services provider headquartered in Los Angeles, California. Their infrastructure serves approximately 100,000 customers and over 1 million websites in top-tier datacenters on the east and west coasts of the United States. Their datacenters are located in Ashburn, Virginia and El Segundo, California.
Godaddy – the largest and undeniably number 1 domain registrar in the whole universe! They also offer reliable web hosting services and other services for your online business. Godaddy guarantees 99.9% uptime, or your money back. They have multiple datacenters in United States and Europe.
If you know any web hosting companies who has their own datacenter, please feel free to share in the comment section below.