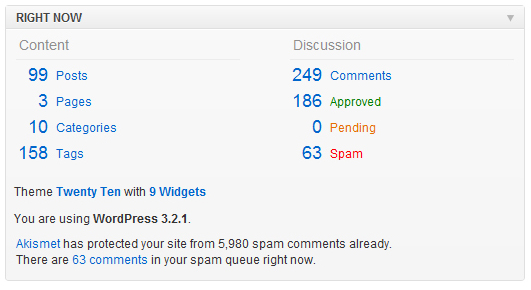 Congratulations to myself for reaching 100 cool posts in this blog! I'll do my best to write and sharing more interesting posts more often! My target is to reach 200 posts this year. I know that's a challenge, because I only made 100 posts since I started this blog. But I only update it now to often before compared lately. If I can make at least 1 post per day, I think I can easily complete my goal for this year! Wish me luck!

The image above is the last screenshot of my dashboard before publishing my 100th post. Geez, I can't believe I already reached 100 awesome posts here at bryanveloso.com.
Once again, congratulations to myself! Yihaaa!