Yep! Today is IPv6 day. So, happy IPv6 day to everyone who cares about it. If you're first reaction is "What da hell is IPv6 day?", then you should read this website first.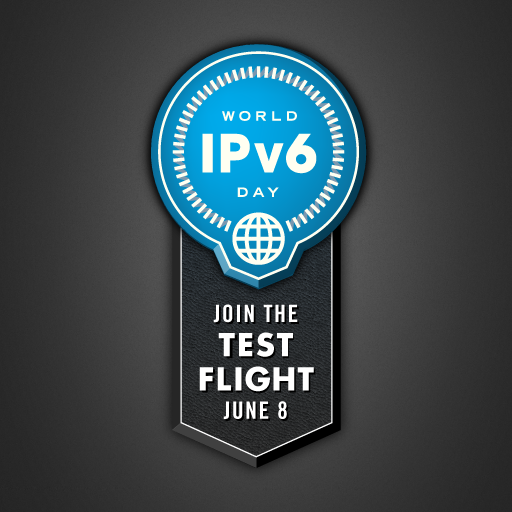 Today is a very important day in the history of the internet because today is the first trial period where a number of major web sites will provide their content on both IPv4 and IPv6. Major web companies and other industry players will come together to enable IPv6 on their main websites for 1 day! This is an awesome day for internet geeks like me. We're going to experience the future of the internet for one day starting now! Isn't it great?

Soon, IPv4 will be history and we'll all be using IPv6.
I just hate the fact that I can't visit IPv6-only websites right now. I appear to be able to browse the IPv4 Internet only. I will not be able to reach IPv6-only sites. According to test-ipv6.com.
I have IPv6 but I can't visit IPv6-only websites, which is really weird. Hmmmm?
My IPv6 stability and readiness is 0/10, which means if everyone is using IPv6 now, I won't be able to visit their website.
Anyway, it's just one day and I assume that my Internet Service Provider will fully support IPv6 in the near future.