If you want to explore a new way of sharing pictures online with your friends and family, you better try this new web startup from Twidl Inc.. It's the coolest way to share pictures online and tweet it right away. You can sync the image you shared with your Facebook, Twitter, Flickr and Plurk account.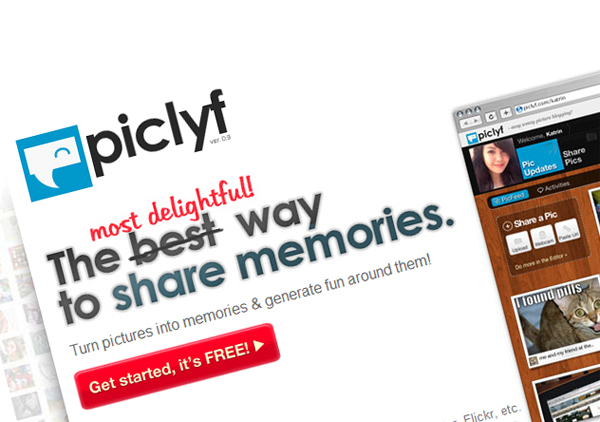 The UI is undoubtedly cool, very modern, and user friendly. The upload speed images is extremely fast. Viewing your uploaded images is faster compared to other image hosting sites, like TwitPic or TweetPhoto. Everything about PicLyf is so cool!

This web startup is currently on beta stage, so we're still expecting a lot of cool eye-popping features and changes in the days to come.
It's the most delightful way to share memories! Try it now! Create your PicLyf account!