As we all know, Kickass just died 24 hours ago. The owner of the site was arrested by the he U.S. Government 24 hours ago. It's all over the news. If you still don't know about the news, just click the "all over" and "the news" hyperlinks that I just typed before this sentence.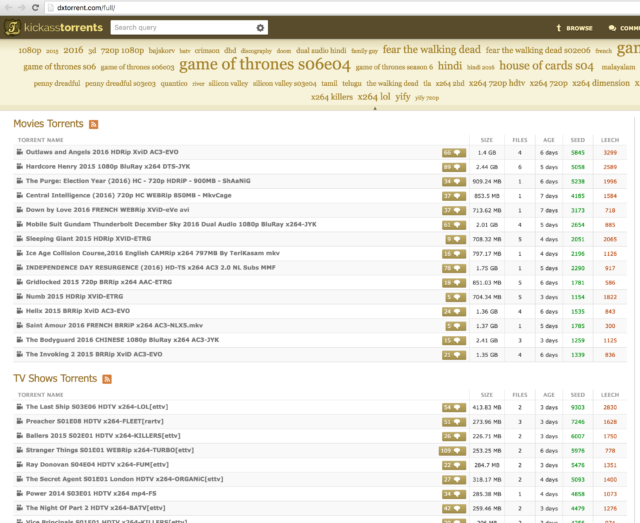 Right now, I'm using dxtorrent.com and thepiratebay.org as Kickass alternative. Just last year, I switched to Kickass because PirateBay was down. Now, it's back up, and Kickass became the #1 torrent site in the world. All leading Torrent sites easily get noticed, that's why it's now down. Haha!
Anyway, if you have any other suggestions on Kickass torrents alternatives, please feel free to leave a comment below.
PS: Here's a reddit I found online about Kickass alternative. It's worth checking out!