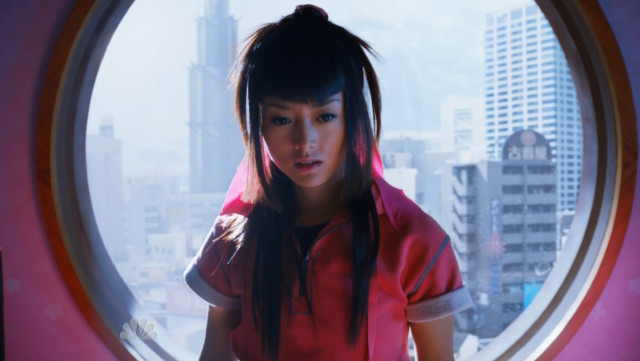 After watching Heroes Reborn season 1 episode 1, I now have a new crush. The Katana Girl in Heroes Reborn S01E01. She's really cute. Her eyes, hair, lips, ears, and skin is so perfect. It's like she's a CGI from a game, which is her character in Heroes Reborn. If you're curious who Katana Girl is and you have no don't know anyone in the Heroes Reborn series, she is Miko

Miko has the ability to transport herself into the video game Evernow and become the digital warrior "Katana Girl". Miko does so by taking the Kensei sword out of its sheath. Miko can also transport herself back to the real world by placing the sword back in its sheath.
Miko Otomo is a young Japanese woman who is trying to track down her missing father inside a video game and find her destiny. Miko is from Tokyo. Her story is unique and pretty much beyond this world. Miko's dad is locked in a video game called Evernow and she has to track him down. In episode, she has no idea about herself and the clues for finding her dad. It was actually in a manga that her dad, Hachiro Otomo, wrote. Meanwhile, a gamer named Ren Shimosawa, who found her by reaching a level in the game that is really difficult for everyone to reach, reveals all that she knows to Miko. The katana transforms Miko into a deadly warrior and she can move back and forth between the game and the real world, which is amazing!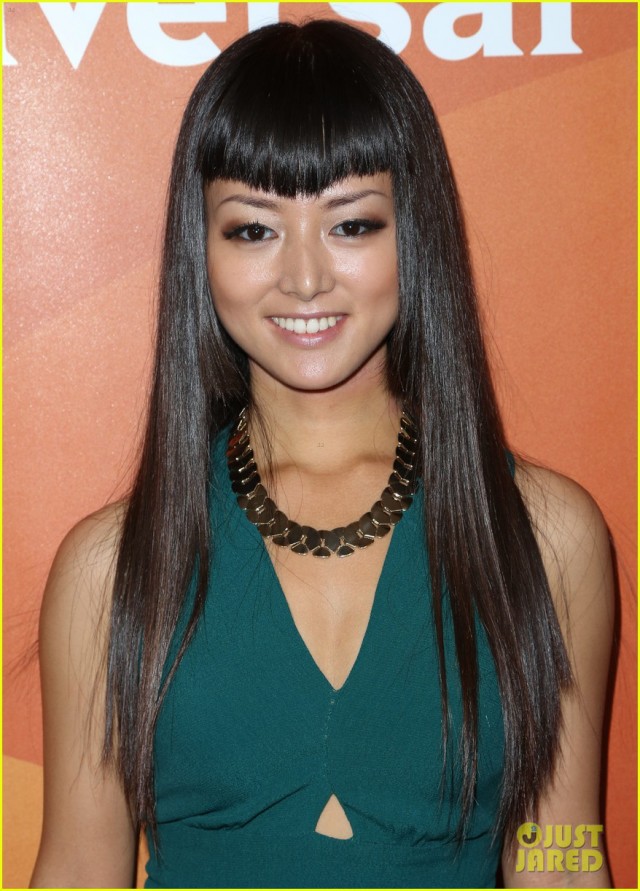 Miko is portrayed by Kiki Sukezane. Photo above is courtesy JustJared.com. She's the perfect girl for this role as she is an descendant of a Famous Samurai Family! Yeah! That's what I read online. If you want to know more about her Family, then just google it. She is a well trained actor and a martial artist, according to what I read.
You can follow Kiki on Twitter if you want to know more about her. It's https://twitter.com/KikiSukezane. Her verified Facebook page is https://www.facebook.com/kikisukezane.