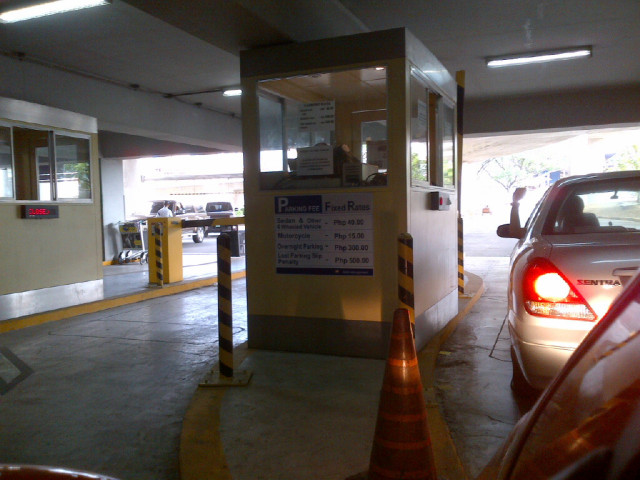 For those who didn't know yet, there's a parking area inside NAIA 3 and it's open 24 hours a day, 7 days a week. The current prices as of January 2015 are as follows: Php40.00 for Sedan and other 4-wheeled vehicles, Php 15.00 for Motorcycles, Overnight Parking is Php 300.00. If you lost your parking slip, a penalty of 500 Pesos is imposed.

I haven't been to the Philippines for 3 years now and I was surprised that NAIA 3 has a very convenient parking building for passengers. Once parked, you can conveniently enter and exit the NAIA 3 building.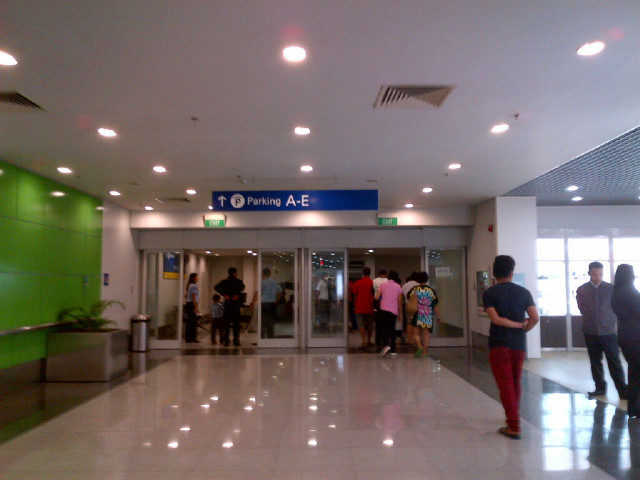 Ground floor entrance inside NAIA 3 to the parking area.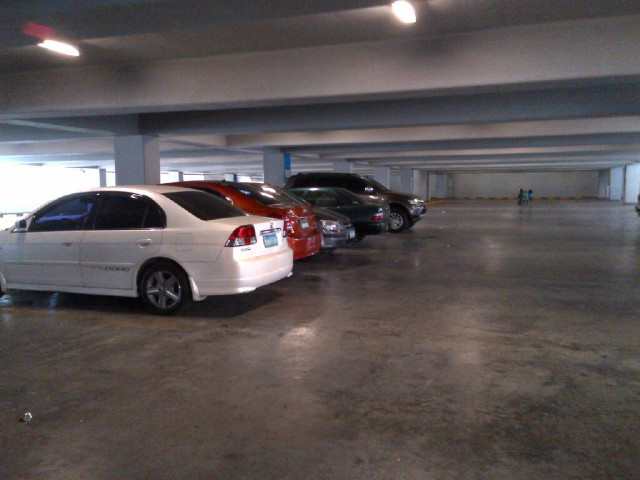 Bill (a friend of mine) picked me up and he just parked his car in the 3rd level of the parking building. His car is the white one in the picture above.
I heard that it has around 5000 parking slots, that's a loooot of space. There are no hourly fees unlike other establishments nearby. So if you're going abroad or just parking your car for a few hours while waiting for someone you are picking up, just park your car in the NAIA 3 multi-level parking.