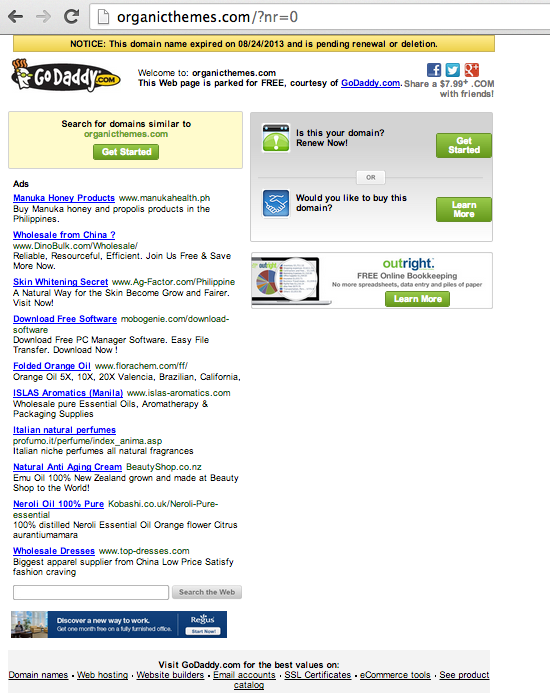 It seems that the guys at Organic Themes forgot to renew their domain. I just found out about it today because I want to change the theme of one of my WordPress blogs to another organic theme. I was shocked, at the same time, surprised, because one of the most famous WordPress theme creators forgot to renew their domain.

They even have a new update on one of their themes 2 days ago, according to their Facebook page. They also updated their Twitter page 10 hours ago. So I think they just forgot to renew their domain and will never go out of business.
I hope OrganicThemes.com will not close as I'm a lifetime member and I will be really sad and disappointed if they will close their website forever.